Our identity.
We are a tourist-cultural company that firmly believes in the great economic and social value of beauty and beautiful things created over the centuries. Our activity is mainly focused on the prestigious houses of Italians, which we consider, among many, the most beautiful things ever. In fact, the houses are the only assets that, even today, manage to simultaneously preserve our history, the most beautiful artistic expressions, traditions and above all our life. They are truly beautiful and represent the largest interactive and widespread museum in Italy.
Our history
GIOVANNI VANOSSI. After a few years studying villas and more than 8 years of activity at Villago, visiting them, I think I've really fallen in love with beautiful historic Italian residences. In recent years I have learned that these houses are not just large houses, full of precious furniture or valuable furnishings, but they are important custodians of our history, artistic culture and our lives! I firmly believe that each villa is a real museum to be valued and that all the villas, together, are the largest "widespread museum in Italy". In my life I have tried to get as much information as possible, I graduated in Corporate Legal Operator, thinking that an economics faculty could give me "bread", then in Law, believing that being a lawyer was really prestigious, lastly, I graduated in cultural heritage sciences and, at that point, I had no doubts about which path to take: I followed my heart, "my" beautiful villas of delight and I am truly proud of having done so…
SILVIA BRUSADELLI. I graduated in Sciences of Cultural Heritage and Activities because I like to discover and learn about the history of historic residences and the families who live there … from simple study this passion has become my job, and the idea of "accessing" the houses and making them known has become our mission like Villago… not only places but above all people, memories and a common thread that links the past to the present and to the future…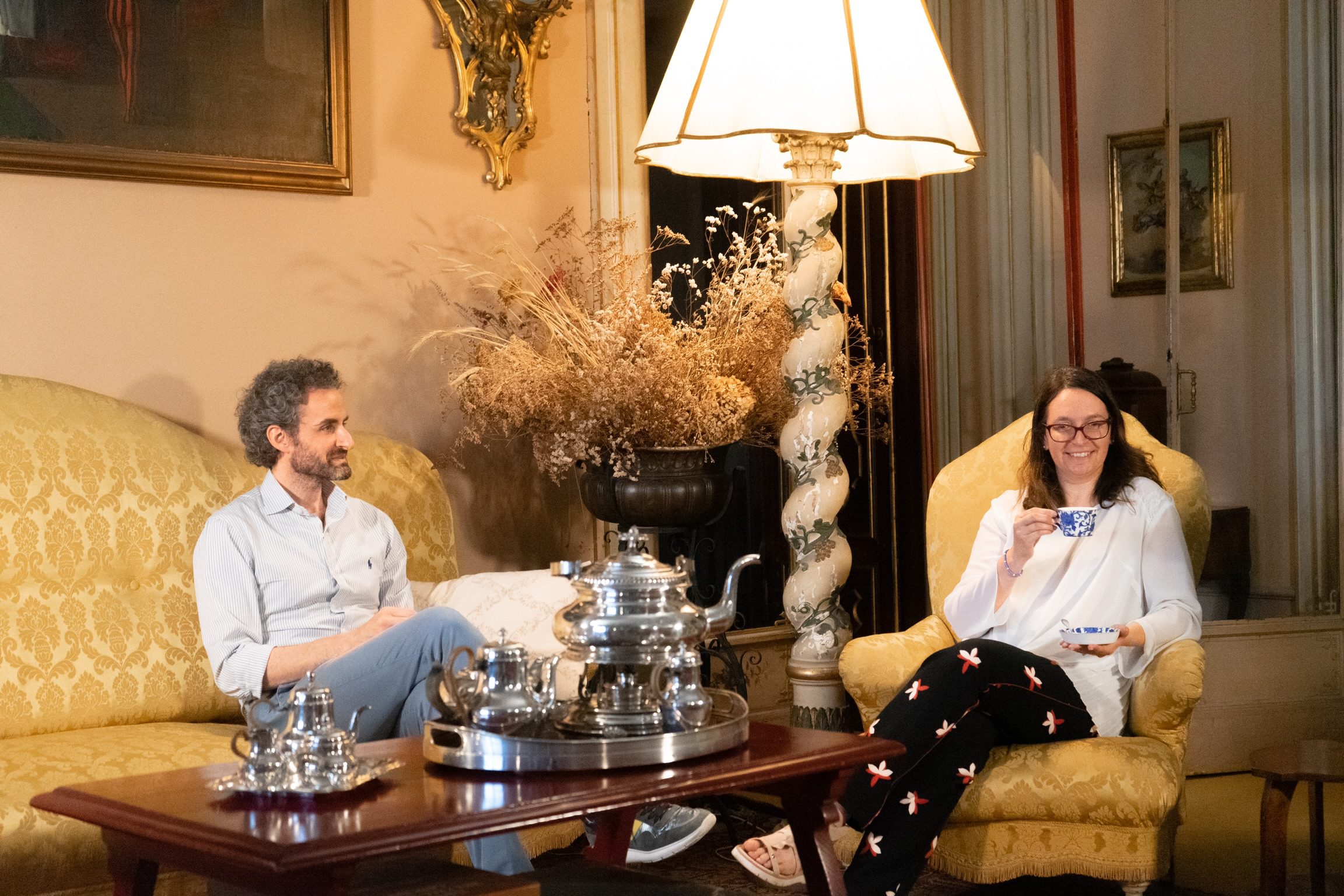 Our project
To this end, we organize guided tours, experiences, trips, stays and tourist packages in the prestigious homes of Italians: from large villas to sumptuous palaces, from rural country houses to mills on rivers, from farmers' houses to those of artists. At home we show the life of those who live there or have lived there, we tell their culture and habits. Our guests can live a few days like the landlord and, if they wish, they can use his products … and they can even buy them, to prolong these wonderful experiences of life in Italy over time.